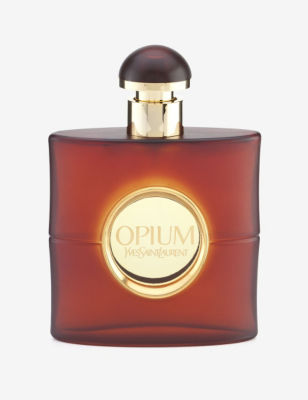 Yves Saint Laurent Opium Eau de Toilette Spray for Women
$69.30 - $91.80
$77.00 - $102.00
UP TO 10% OFF
Description
Originating in 1977, Opium by Yves Saint Laurent arouses the senses with an exotic blend of lush florals, rich spices, and deep wood notes. Full of mystery, intrigue and enchantment, deep rooted within a woman's hidden emotions.
Eau de Toilette Spray 1.6 oz.
Notes: Tangerine, Plum, Cloves, Coriander, Carnation, Lily of the Valley, Rose, Myrrh, Opoponax, Castoreum, Cedarwood, Sandalwood.
Style: an enchanting, mysterious, and intriguing fragrance inspired by the Orient.
Share: