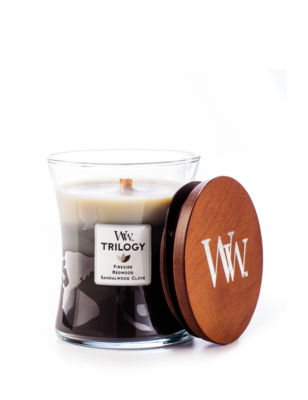 Woodwick Trilogy Warm Wood Candle
Description
Enjoy the relaxing smell of this trilogy candle in the natural scents of fireside, redwood and sandalwood clove. This candle offers the feeling of calm wooded weekends.
Premium woodwick candle in a beautiful blend of color and fragrance
Each colored layer contains a different fragrance of fireside, redwood, and sandalwood clove
10-oz. candle
60-hour burn time
Glass / wax
Made in the U.S.A.
Share: