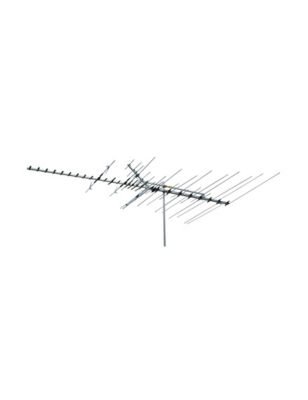 Winegard HD8200U HDTV Deep Fringe Antenna
Description
The Winegard HD8200U is a great choice for long-range DTV reception-up to 65-miles! Increased elements and tri-linear directors boost DTV performance to the highest level.

All-channel UHF / H-VHF / Lo-VHF antenna
Surface-mount coupler board provides ultra-efficient transfer of signal
Heavy-duty platinum line
Long lasting and provides superior performance
Range: 65-mi.
Boom length: 168.25"
Max width: 110"
Metal
Made in the U.S.A.
Dimensions: 6.5" x 7.5" x 99.5"
Share: