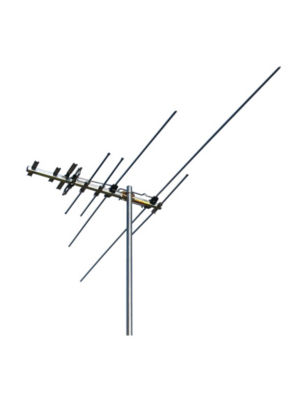 Winegard HD7000R High VHF & UHF Short Range Antenna
Description
The Winegard low VHF, high VHF / UHF short range antenna is a compact yagi with uniform gain across both the UHF and VHF spectrum.

VHF / UHF short range antenna with added extensions for low-band VHF for greater versatility
HDTV reception up to 30-mi. from a tower
5 VHF and 5 UHF elements
32.75" boom length
54MHz / 806MHz
Uniform gain curve and increased front to back ratio
Long elements at the rear of the antenna allow it to receive all digital VHF signals
Metal
Made in the U.S.A.
Dimensions: 2.75" x 7.25" x 36.5"
Share: