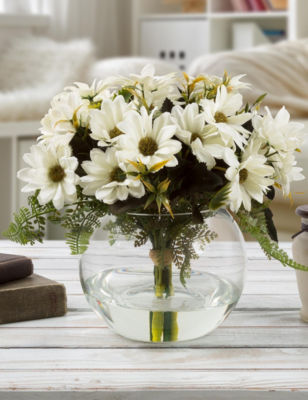 Trademark Global Artificial Daisy Floral Arrangement
Description
This daisy floral arrangement from Trademark Global has the appearance of natural flowers and provides a fresh look. The arrangement can be used as a single center piece or multiple arrangements can be used together to create a bigger floral impact.

Artificial flower arrangement with vase
Flowers secured in vase with realistic faux water
Durable and soft petals give off natural appearance
Great for centerpieces
Polyethylene / glass / acrylic
Imported
Dimensions: 9" x 6" x 6"
Share: