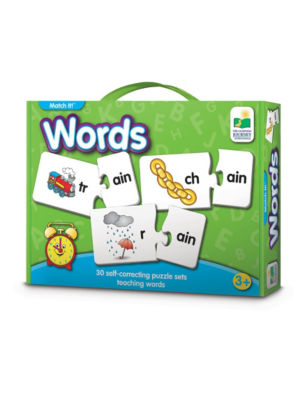 The Learning Journey Match It! Words Puzzle Game
Description
The Match it! Words puzzle game has two pieces: a picture of an object with its beginning sound and the word ending. By simply matching the object card with the proper word ending, children will learn to recognize the spelling of simple words.

Words puzzle game
Includes 30 self-correcting puzzle sets
Plastic / paper
Imported
Ages 3 and up
Dimensions: 8.28" x 2.38" x 11.25"
Share: