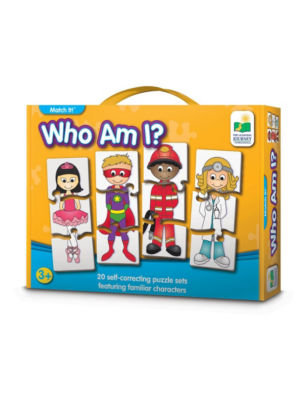 The Learning Journey Match It! Who Am I Puzzle Game
Description
This set of 3-piece puzzle pairs features familiar characters and professionals. Children will learn to recognize many different people such as a police officer, ballerina and wizard.

Who Am I? puzzle game
Includes 20 self-correcting puzzle sets
Plastic / paper
Imported
Ages 3 and up
Dimensions: 8.28" x 2.38" x 11.25"
Share: