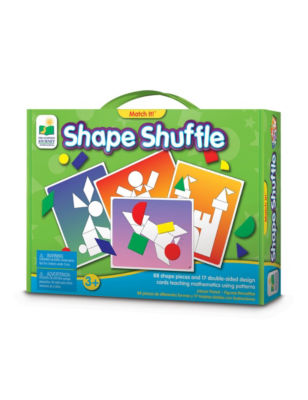 The Learning Journey Match It! Shape Shuffle Game
Description
The game offers many ways of learning about shapes, patterns, fractions, sizes and colors. Children will strengthen their problem solving, fine motor and creativity skills.
Shape Shuffle game
Includes 88 shape pieces and 17 double-sided design cards with varying difficulty
Paper / plastic
Imported
Ages 3 and up
Dimensions: 8.28" x 2.38" x 11.25"
Share: