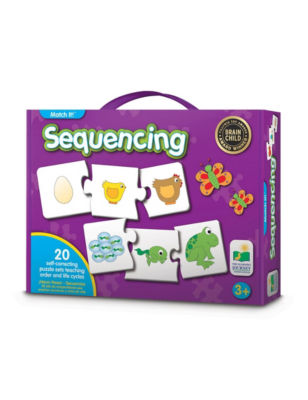 The Learning Journey Match It! Sequencing Puzzle Game
Description
This puzzle game provides children with an introduction to the ordering of life cycles and events. Each card set introduces a life cycle or event that needs to be ordered from left to right, teaching cause and effect.

Sequencing puzzle game
Includes 20 self-correcting puzzle sets
Paper / plastic
Imported
Ages 3 and up
Dimensions: 8.28" x 2.38" x 11.25"
Share: