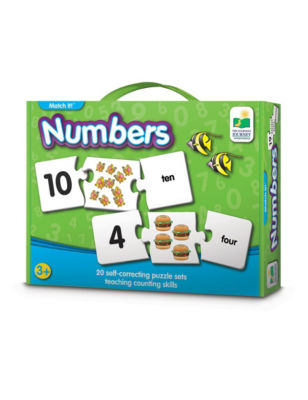 The Learning Journey Match It! Numbers Puzzle Game
Description
Let's learn about numbers from 1 to 20! By simply matching the pieces together, children will learn to recognize the numeral and spelling of the numbers.

Numbers puzzle game
Includes 20 self-correcting puzzle sets
Features the numeral, the same number of objects to count and the number in written form
Plastic / paper
Imported
Ages 3 and up
Dimensions: 8.28" x 2.38" x 11.25"
Share: