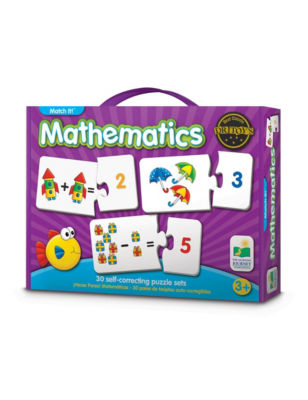 The Learning Journey Match It! Mathematics Puzzle Game
Description
This colorful set of math puzzle cards provides children an excellent introduction to number recognition, counting and basic addition and subtraction. The 30 puzzle cards feature 10 cards of counting, 10 cards of addition and 10 cards of subtraction.

Mathematics puzzle game
Includes 30 self-correcting puzzle sets
Plastic / paper
Imported
Ages 3 and up
Dimensions: 8.28" x 2.38" x 11.25"
Share: