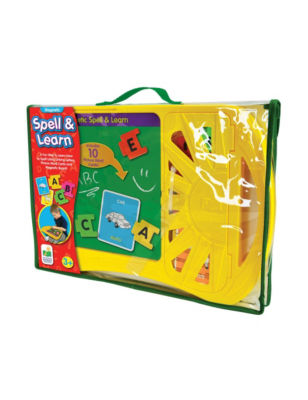 The Learning Journey Magnetic Spell & Learn Board
Description
Learning to spell has never been this much fun! The Magnetic Spell and Learn board will help your child focus on developing early vocabulary, spelling and basic phonics skills.
Includes 40 interlocking, magnetic uppercase letters and 10 bilingual picture word cards
Features a storage compartment
Plastic
Imported
Ages 3 and up
Dimensions: 11.8" x 1.5" x 16.5"
Share: