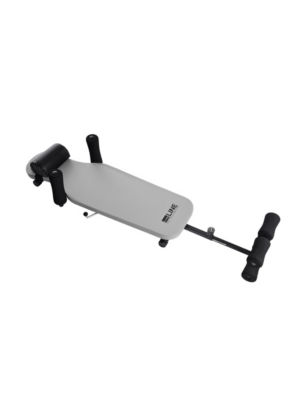 Stamina Inline Back Stretch Bench Pro
Description
Relieve pain the proper way. The Stamina inline back stretch bench pro is an ideal solution to decompress your spine without hanging upside down. Decompression has been shown to improve posture, reduce pain in the back, hips and knees.

Spine decompression system
Safely decompress your spine in comfortreduce back, knee and hip pain with traction therapy
Stretch ankles, hips, back and knees to counteract effects of sitting
Upholstered, padded bench provides comforteasy-to-use cranking lever for decompression
Padded neck support pillow for further comfort and cervical traction
Ankle lock keeps you in place during traction operationadjustable arm supports
Length adjustment knob to accommodate different heights
Transport wheels
Floor-protecting endcaps
Steel / foam
Imported
Dimensions: 11.5" x 22.5" x 69"
Share: