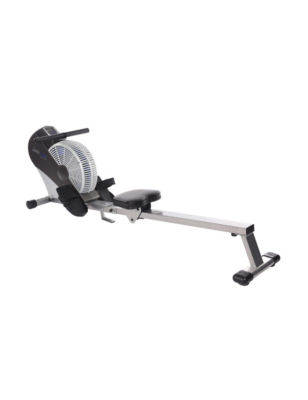 Stamina ATS Air Power 1399 Rowing Machine
Description
Bring your workout homethough Stamina's ATS Air Power Rowing Machine. Wind-resistance design allows pricing that protects your budget, this air rowing machine effectively targets all major muscle groups to strengthen and tone your arms, legs, abs and glutes.

Rowing machine
Wind resistance provides efficient, smooth rowing stroke
Multi-function monitor displays speed, distance, time and calories burned
Upholstered, padded, sliding seat makes rowing comfort and sliding easy
Large footplates accommodate any size user
Nylon foot straps hold feet securely in place
Oversized seat rail supports smooth-sliding seat
Textured grips keep hands stable and comfortable
Foldable frame makes storage
Simplenylon rowing strap for enhanced durability
Floor protectors to safeguard your workout area and prevent skidding
Steel / nylon / foam
Imported
Dimensions: 77" x 18" x 22"
Share: