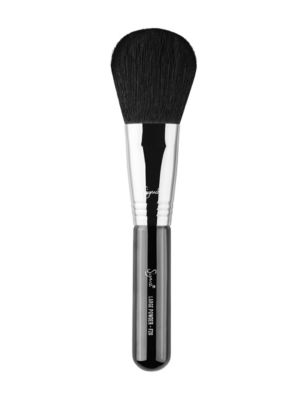 Sigma F20 Large Powder Brush
Description
The F20 Large Powder Brush features a very soft, large fluffy brush head that is slightly pressed and created for more flat sides of the face. Works best to contour or powder the face. Cruelty free and features exclusive Sigmatech fibers.
Unique feature: very soft and extra-large flat head
Function: controlled bronzer application
Recommended use: bronzing of the cheekbones and temple area. Using the flat side gives definition and control.
Share: