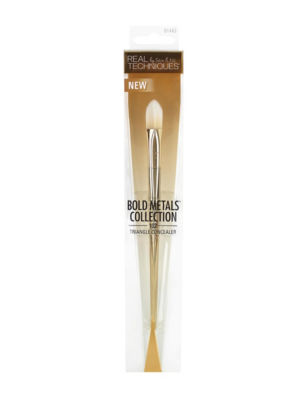 Real Techniques Bold Metals 102 Triangle Concealer Brush
Description
Real Techniques Bold Metals 102 Triangle Concealer has a flat edge to cover large areas of the face and an angled edge to contour around eyes, nose and chin to mask imperfections.
Ideal for: Liquid and cream concealer.
Coverage: Medium to full coverage.
Primary use: Concealer.
Secondary use: Highlighting around the eyes.
Share: