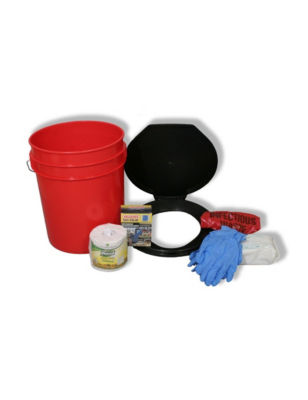 Ready America Lockdown Toilet Kit
Description
Some unforeseen emergency situations will cause lack of access to modern bathroom conveniences. Have the necessary hygiene supplies by keeping this secure and waterproof bucket of toilet and hygiene supplies on hand.

Includes 5-gallon plastic bucket, wet wipes, toilet paper, gloves, bio hazard bags, blue toilet chemicals and toilet set
For 1-4 persons
Provides emergency alternative to modern bathrooms
Handle for easy transport
Plastic
Hand wash
Imported
Dimensions: 13.5" x 15" x 12.5"
Share: