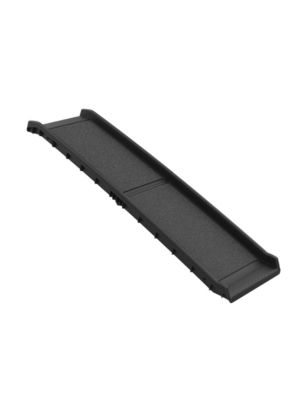 Petmaker Bifold Lightweight Pet Ramp with Raised Sides
Description
Give your four-legged friends the ability to safely go wherever you go with the bi-fold pet ramp. With non-slip surface for traction, and raised siding for sure footing, this ramp is a safe option for a puppy, older dog, or an injured or sick pet.

Pet ramp
150-lbs. weight capacity
Ideal for small dogs, puppies, senior dogs and injured or arthritic pets
Provides a safe option to enter or exit your vehicle
Compatible with most cars, trucks and SUVs
High traction walking surface paired with raised side rails to prevent slipping or falling
Easy to set up
Polypropylene
Imported
Dimensions: 61" x 15.5" x 5.5"
Share: