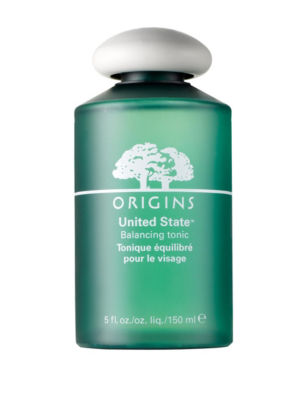 Origins United State™ Balancing Tonic
Description
This tingly-cool, retexturizing tonic is dedicated to the proposition that all skins can be created equal.

Origins state-of-the-art exfoliators slough the flakes, sweep pore clogging debris and smooth rough spots. Laminaria de-shines t-zones without stripping or stinging, and soy protein protects moisture levels to prevent parching.

Disunited dry and oily areas come comfortably together as one; refreshed, refined, rebalanced. Reinstates skin's proper ph too for a user-friendly feeling. There's also aromatic bergamot, spearmint and lavender to add pleasure to the process.
Share: