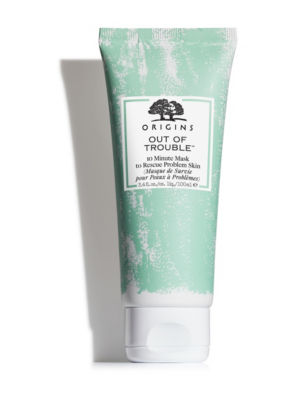 Origins Out of Trouble™ 10 Minute Mask to Rescue Problem Skin
Description
When skin is too-slick or when more pressing problems start to pop up, it's Origins to the rescue to keep skin out of trouble.

Nature's trouble-shooters, including super-absorbent zinc oxide and sulfur, calming camphor rapidly responds to problem skin's plight with a three-part plan-sop up oily-shine, slough off sticky, dead cells, and sweep away irksome debris.

Together they steer skin clear of slippery situations, refine rough texture and pull the plug on troublemakers to oust potential outbursts.
Share: