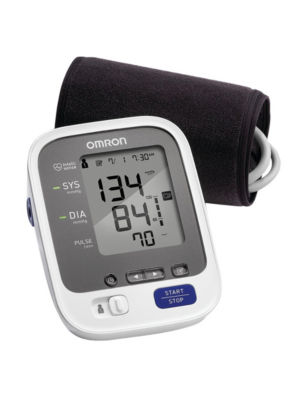 Omron 7-Series Adanced-Accuracy Upper Arm Blood Pressure Monitor
Description
Offering precision with the easy-wrap comfort cuff that fits standard and large arms, this model from Omron offers precision and comfort, with an accurate interface. And with the touch of a button you can learn all you need to know about your blood pressure. This model also connects to your app and website for accessibility anywhere.
Blood pressure monitor
Bluetooth, iOS and Android compatible
Wrap guide confirms the cuff has been wrapped correctly on arm
Irregular heartbeat detector removes user errors such as breathing and noise from movement during measurement
BP level bar shows how user's blood pressure compares to internationally recognized norms
Advanced averaging automatically displays the average of up to the last 3 readings
60-memory storage capacity for each user
Date and time stamp
Plastic / nylon
Imported
Dimensions: 3.5" x 4.88" x 6.38"
Share: