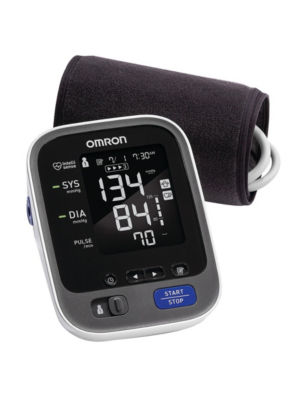 Omron 10-Series Advanced-Accuracy Upper Arm Blood Pressure Monitor
Description
The ten-series home blood pressure monitor with Omron's advanced accuracy helps ensure consistent readings. with the touch of a button. You can learn all you need to know about your blood pressure, and be assured your numbers are accurate.

Upper-arm blood pressure monitor
Expandable patented easy-wrap cuff with
Wrap guide indicator confirms the cuff has been wrapped correctly
TruRead automatically takes 3 consecutive readings and displays average
BP level bar shows how user's blood pressure compares to internationally recognized norms
2-user mode with 100-memory storage capacity for each user
Date and time stamp
Plastic / nylon
Imported
Dimensions: 6.38" x 4.88" x 6.38"
Share: