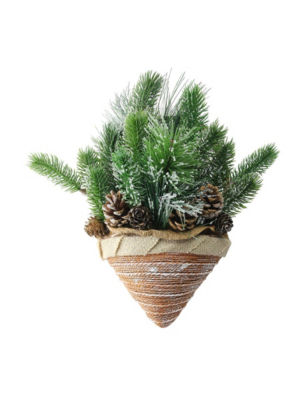 Northlight 12" Burlap Basket Hanging Basket Christmas Decoration
Description
Featuring large and small pine cones mixed with pine sprigs and needles, chunky glitter gives this winter arrangement the illusion of ice crystals.


Arrangement sits in a rustic burlap basket wrapped in twine and dusted with a kiss of glitter.
Winter arrangement in hanging basket
Glitter finish
Burlap / crepe / plastic / twine
Imported
Dimensions: 12" x 7.5" x 3.5"
Share: