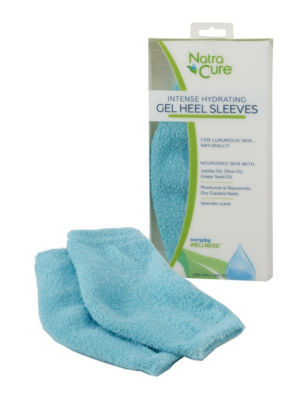 NatraCure Intense Hydrating Gel Heel Sleeves
Description
With NatraCure vented moisturizing gel heel sleeves you can bring the spa right into your home. The gel lining slowly releases therapeutic essential and botanical oils. Dry, cracked heels become soft and supple with these dermatologist-tested moisturizing treatment sleeves.


Helps treat: dry skin, cracked skin, eczema, damaged cuticles, calluses
Dermatologist tested. Hypoallergenic. Washable. Reusable. One size fits most. Fit should be snug for maximum contact with skin.
Share: