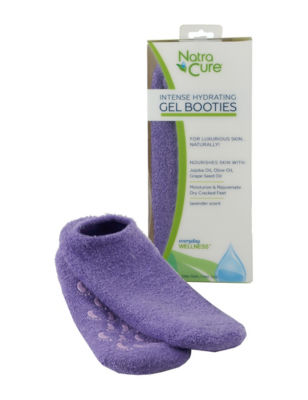 NatraCure Intense Hydrating Gel Booties
Description
With NatraCure deep hydrating booties, you get the intense moisturizing treatment you love, without the hassle and mess of paraffin wax.
Longer treatments provide greater results. Wear at least 2-3 times per week for 20 minutes. Daily use recommended. For a deeper, more intense treatment, may be used with your favorite moisturizer. Also, try wearing them while you sleep

Includes one pair. Softens and smooths skin. Repairs damaged cuticles. Provides soothing warmth. Lavender scenteffective for hundreds of uses. Dermatologist tested. Hypoallergenic. Washable. Reusable. One size fits most. Should fit gently snug.

Share: