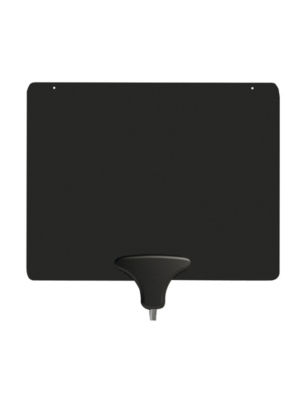 Mohu MH-110583 Leaf 30 HDTV Antenna
Description
Mohu Leaf 30 is the original, best performing, and most popular paper-thin antenna on the market. The patent pending Leaf 30 indoor TV antenna is a paper thin antenna that connects to your TV and mounts on the wall or just about anywhere.

Includes HDTV antenna and 10' high-performance cable
Up to 35-mile range
Modeled after an innovative, discreet mud flap antenna designed for the U.S. military
Reversible
Paintable to match decor
Easy to install
Plastic
Made in the U.S.A.
Dimensions: 1.5" x 12" x 12.5"
Share: