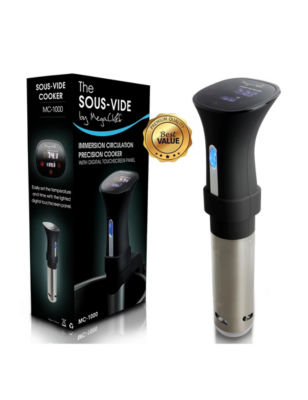 MegaChef Immersion Circulation Precision Sous-Vide Cooker
Description
The sous-vide immersion circulation cooker brings professional cooking techniques to your home. It offers complete control over the cooking process and is unmatched by other cooking techniques.
Immersion circulation cooker
Digital touchscreen panel
Removable pump housing
Directional water cap
LED lit scroll wheel
Adjustable ring clip
Metal
Made in the U.S.A.
Dimensions: 3.75" x 4" x 14.5"
Share: