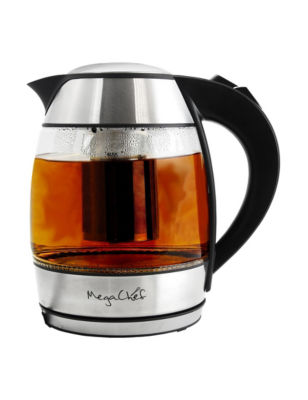 MegaChef 1.8-Liter Stainless Steel Electric Tea Kettle with Infuser
Description
Make all your favorite hot beverages and more with this stainless steel electric tea kettle. It has a sleek design with a stainless steel finish. With the infuser, all you have to do is put your favorite tea in it for it to brew!
1.8-liter electric tea kettle
Features an infuser
Removable washable filter
Drip-free spout
Glass / stainless steel
Made in the U.S.A.
Dimensions: 7.5" x 11"
Share: