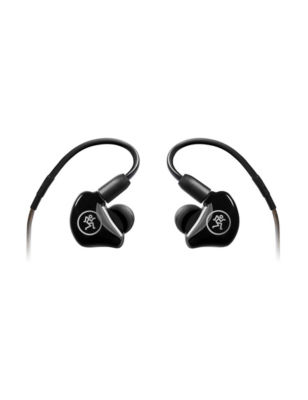 Mackie Dynamic Driver Professional In-Ear Monitors
Description
When you need to hear yourself and everything else as clearly as possible on stage, in-ear monitors are the solution. These in-ear monitors offer the clarity and bass response you need while being comfortable enough to wear all night.

In-ear headphones
Ergonomically molded low-profile enclosure
Sound isolation and bass response
Dual precision dynamic drivers provide powerful bass response and enhanced clarity
Equipped with a detachable MMCX connector that swivels for increased comfort and durability
Imported
Dimensions: 2" x 10" x 2"
Share: