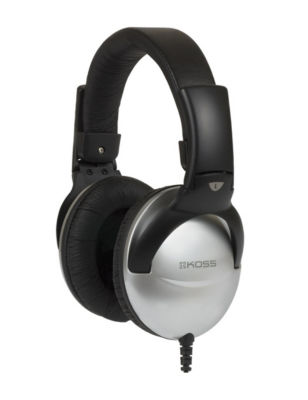 Koss Quiet Zone QZ Pro Headphones with Active Noise Reduction
Description
Packing the one-two punch of passive and active noise reduction, the Koss Quiet Zone QZ pro headphones are the noise cancelling headphones of choice for music lovers. Their comfort and collapsible design make them a favorite among travelers.

Over-ear headphones includes 4' cord and dual prong airline adapter
40-20,000-hz. frequency
Closed ear cushions create a tight seal around ears and reduce ambient noise
Noise reduction technology eliminates unwanted low-frequency noise
Fully-collapsible design makes headphones perfect for travel
Approximately 30 hours of continuous play
Plastic
Imported
Dimensions: 6" x 2" x 3"
Share: