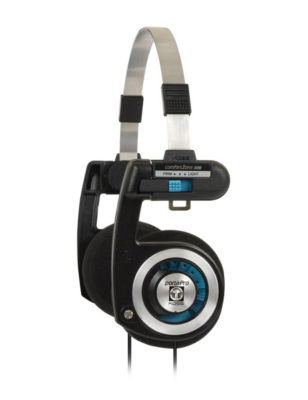 Koss Porta Pro Classic On-Ear Headphones
Description
These headphones from Koss have a high quality sound that sets sound performance and comfort standards for portable personal listening! Designed for those with refined musical taste, they deliver deep bass and signal clarity.
Features a comfort zone setting on the temporal pad, collapsible headband design, dynamic element for extended frequency response, oxygen-free copper voice coils
Includes a convenient carrying case
Metal / plastic
Imported
Dimensions: 8.9" x 3" x 6.8"
Share: