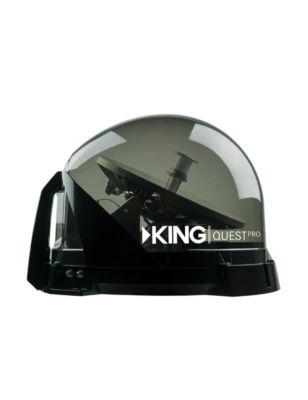 King VQ4800 DIRECTV Quest Pro Premium TV Satellite TV Antenna
Description
Get tuned in, in no time with the King Quest Pro premium satellite TV antenna, the clear antenna choice for satellite TV. King's newly redesigned, enclosed-style, fully automated premium satellite TV antenna offers improved antenna design.

Satellite TV antenna
Exclusive for DIRECTV service SD programming
Industrial redesign and clear cover offer leading signal strength
Portable or roof-mountable
Lightweight, compact design with integrated handle
Simple setup with automatic satellite acquisition
Internal indicator lights display antenna performance
Supports multiple-TV viewing
Plastic
Made in the U.S.A.
Dimensions: 13.5" x 18.75" x 17"
Share: