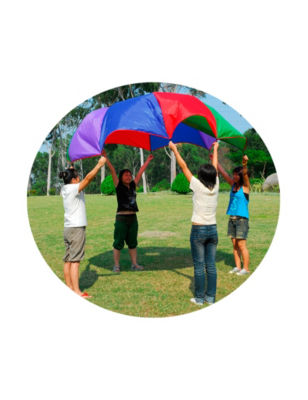 Gigatent 9-pc. Multi-Use Parachute & Ball Set
Description
This fun parachute from Gigatent includes eight soft flex balls which can be whipped up into the air and skillfully caught again! The perimeter of the parachute has stitched down handles so a small team of youngsters, or even adults, can all join in on the fun!
Includes 8 soft flex balls and parachute
Fire retardant
100% polyester fabric
Made in the U.S.A.
Dimensions: 120" x 120"
Share: