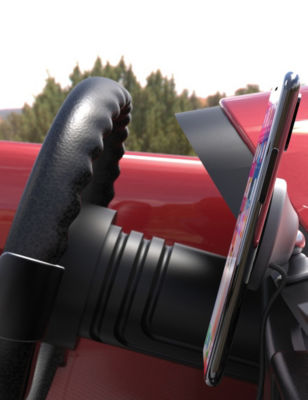 FuseChicken Gravity Auto Premium Wireless Car Charger
Description
Gravity Auto from [Fuse]Chicken is the world's most convenient wireless charger to use in the car. The charger easily mounts on an air vent or sticks to a dashboard.

Includes wireless car charger with extra adhesive and cable organizer clips
Compatible with iPhone x/8/8 plus, Samsung Galaxy 8/s 8+/note as well most other Android phones
Easily position the phone dock with vent clip or dash mount
Self-sitck mounting surface
Enables the user to receive eye-level notifications and make hands-free calls
Industry standard qi-compatible
Plastic
Imported
Dimensions: 2.5" x 2.5" x 2.5"
Share: