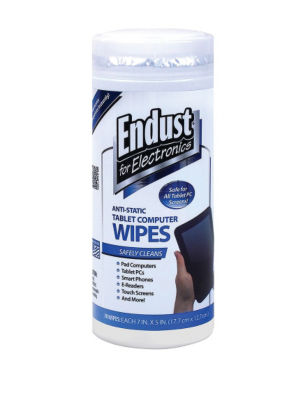 Endust Tablet Wipes
Description
Restore screens to pristine cleanliness with Tablet Wipes. These pre-moistened, anti-static & non-streak wipe are specially formulated to safely & effectively clean the screen & other non-porous surfaces of tablets, computers, & screen protectors.
Premoistened antistatic and non streak sip specially formulated to safely and effectively clean the screen and other nonporous surface of the tablet computers and screen protectors
Soft, nonabrasive, consistently dispenses 1 wipe at a time
70 count
Made to clean iPad®, tablet devices, non glare screens and much more  
Dimensions: 3.2"H x 3.2"W x 8"L
Made in the U.S.A.
Share: