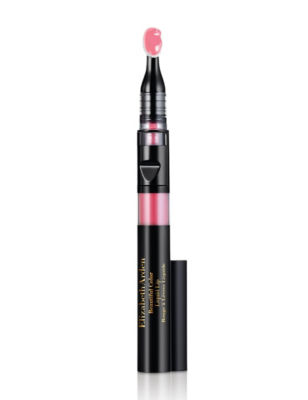 Elizabeth Arden Beautiful Color Liquid Lip
Description
Dazzle your lips with a bright and brilliant luxurious gloss. This non-sticky, ultra-lightweight formula filled with vibrant pigments elevates the shine and plumps the look of lips while leaving lips feeling soft and moisturized.
Consumer studies showed* 100% agreed lips had a shiny finish making them look bright and vibrant, 98% agreed lip gloss had a smooth texture and provides extreme shine, 93% agreed lip gloss feels soft on lips and left them feeling moisturized and conditioned, 91% agreed lip gloss helped restore the look of lips, 85% agreed lip gloss plumped the lips helping lips look youthful, 85% agreed lip gloss was ultra lightweight and had a non-sticky feel.
*based on a U.S. home use consumer study of 53 women ages 25-50 over three days.
This irresistible line of conditioning lip glosses dazzles with high-shine iridescence while giving you lips that feel moisturized. Packed with lustrous pigments, each gloss is enriched with ingredients to make lips look youthful and feel cushiony soft.
Suggested usage: to make the lips even fuller add a lighter shade of lip gloss to the center of lip either alone or to compliment a lipstick.
Share: