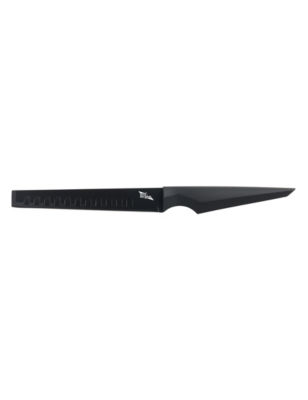 Edge of Belgravia Precision Chef Non-Stick Slicing Knife
Description
This slicing knife has a series of alternating scallops on both sides of the blade that reduce drag and allow for easy separation from the blade. The result is paper-thin slices essential for precision cooking.
Slicing knife
Ergonomic soft touch handle
Non-stick blade
Stainless steel
Imported
Dimensions: 1.69" x 0.9" x 13.83"
Share: