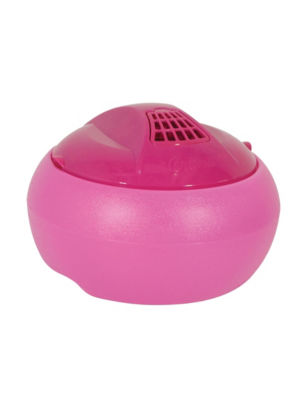 Crane Warm Steam Vaporizer
$22.98 - $24.98
Spot on Value!
Description
Featuring a sleek design, Crane's stylish vaporizers provide soothing, bacteria-free moisture to help relieve the effects of dryness and congestion, helping you and your family breathe easy and sleep peacefully.

Vaporizer with removable 1-gal. tank and steam guard with integrated diffuser
Whisper quiet operation up to 15 hours with auto-off function
Bacteria-free warm mist increases air moisture for easier breathing
Relieves cough, cold and flu symptoms, congestion, sinus irritation, nose bleeds, and dry skin and hair
Recommended non-medicated alternative to over the counter cough and cold medicine
Can be used with steam medications
Plastic
Imported
Dimensions: 6.8" x 10.5" x 10.5"
Share: