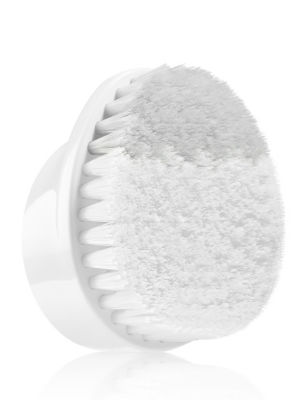 Zoom
Clinique Sonic System Extra Gentle Cleansing Brush Head
Description
Dermatologist-developed especially for sensitive skins.
Extra-soft brush head contains specially angled, super-fine bristles that treat delicate skins with care.
Two bristle types go gentle on cheeks, target the T-Zone.
Ever-so-gently lifts the impurities hand washing may miss.
Gentle sonic action helps boost skin's glow.
We suggest you begin by using the Cleansing Brush once daily.
Remove makeup before use. Apply cleanser to moistened skin or brush head.
Massage in a circular motion on cheek area using the opaque white bristles. To clean the T-Zone, tilt brush head to use the firmer, clear top bristles.
Rinse and pat dry. Exfoliate and moisturize. After each use, clean with soap and water and rinse thoroughly.
Share: