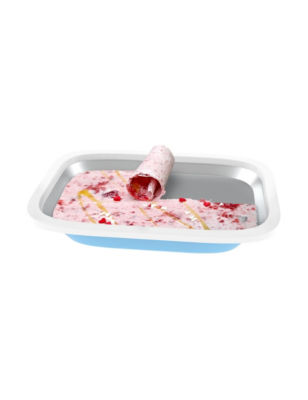 Classic Cuisine 3-pc. Ice Cream Roller Anti-Griddle & Spatula Set
Description
The ice cream roller plate by Classic Cuisine is a fun and easy way to make delicious homemade ice cream anytime! The anti-griddle comes with two specially designed spatulas included to neatly roll your ice cream off the tray.

Includes anti-griddle and 2 spatulas
Stick anti-griddle in freezer for a few hours
Allows you to concoct and roll your own gourmet ice cream
Stainless steel
Hand wash
Imported
Dimensions: 2.25" x 9" x 12.25"
Share: