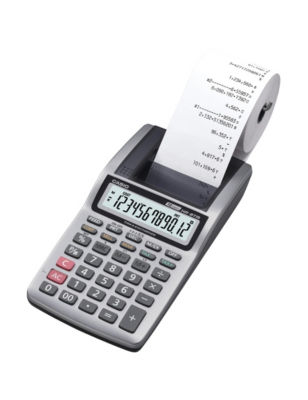 Casio HR-8TM Printing Calculator
Description
Portable desktop printer features large input keys and an easy-to-read big display. Features 1.6 lines per second, function command signs, and includeds adapter.
Printing calculator
12-digit printer
Prints 1.6 lines per second
Easy-to-read LCD
Cost, sell, margin
Tax and currency exchange function
Independent memory
Plastic
Imported
Dimensions: 2.13" x 5.38" x 12.5"
Share: