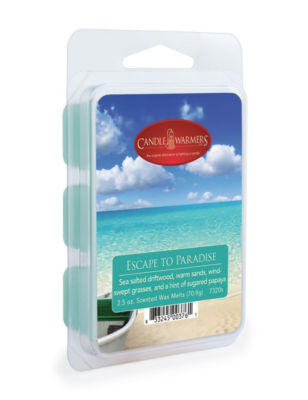 Candle Warmers Escape to Paradise Wax Melts
Description
Wax Melts from Candle Warmers are easy to use, bringing a fresh and clean fragrance into your home. With soft, subtle back notes of sea salted driftwood, warm sands and a hint of sugared papaya, this scented wax will infuse your room with the smells of paradise. These melts can be re-melted time and time again until the fragrance is depleted.
2.5-oz. scented wax melts
Sea salted driftwood, warm sands, windswept grass and sugared papaya fragrance
Paraffin wax
Made in the U.S.A.
Share: