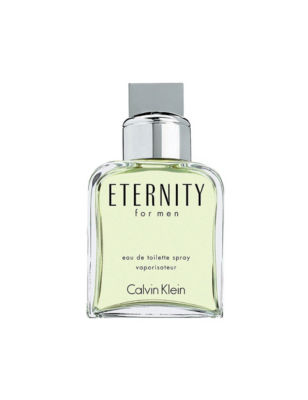 Calvin Klein Eternity Eau de Toilette Spray for Men
Description
Intense yet subtle, an everyday man yet incredibly refined captures the essence of Eternity for Men.

"He's a romantic dedicated to basic values - family, work, health, and happiness. A man at ease with himself, in his relationships and with his world," says Klein.

Notes: Mandarin, Lavender, Jasmine, Basil, Sandalwood, Vetiver.

Style: A classic, refreshing scent that's exhilarating and distinctly masculine.




Enjoy even more of Calvin Klein Eternity Eau de Toilette Spray for Men with a deluxe, 6.7-oz. sized bottle, a $149 value.
Share: