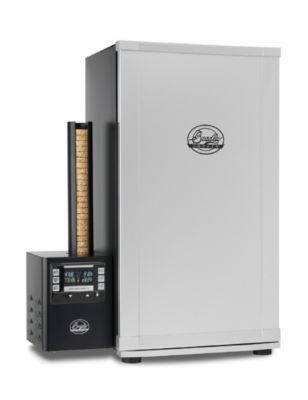 Bradley Digital 4-Rack Smoker
Description
The 4-rack digital smoker includes all the features of the Bradley original electric smoker, along with the benefits of digital technology. Temperature, time, and smoke are now completely controllable.
4-rack smoker
Outdoor barbecue smoker with full digital control for temperature, time, and smoke
4 cooking racks for meat, chicken, pork, fish, and more
Provides 8 hours of controlled cool smoke
Controllable up to 320 degrees Fahrenheit
Stainless steel
Spot clean
Imported
Dimensions: 17" x 34" x 20.5"
Share: