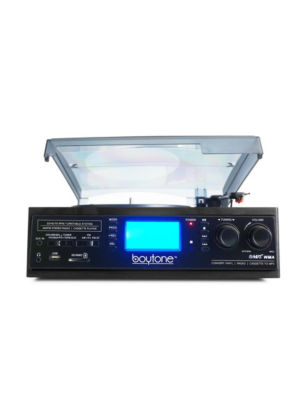 Boytone 6-in-1 Multi RPM Turntable
Description
Bring old vinyl, radio and cassette tapes to MP3 and enjoy MP3 or WMA playback on USB or SD with this turntable!
Turntable
MP3 Encode Bit Rate: 128kbps
3.5-mm. AUX-in
Encode / conversion platforms: radio, vinyl, AUX-in and cassette tape
Encode / convert AUX-in to MP3
Encode / convert vinyl records to MP3
Encode / convert radio to MP3
Plastic
Made in the U.S.A.
Dimensions: 12" x 6" x 12.5"
Share: