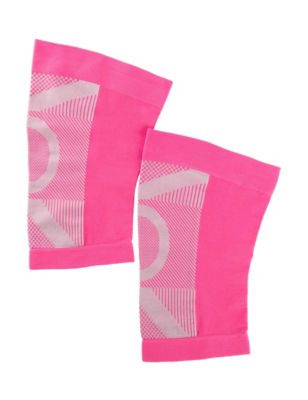 Bluestone Pink Knee Compression Sleeves
Description
These knee compression sleeves from Bluestone provides lightweight support to weak, sore or swollen knees while allowing a full range of motion. This sleeve features a low profile design that can be worn under clothing during any sport or daily activities.
2 small sleeves: 11"-13" circumference
2 medium sleeves: 13.5"-15" circumference
2 large sleeves: 15.5"-17" circumference
2 XL sleeves: 17.5"-20"
Compression amount: 15-20-mmHg.
80% nylon / 20% spandex
Hand wash
Imported
Share: