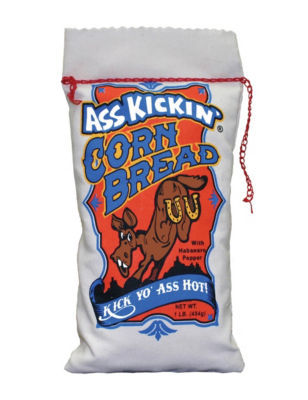 Ass Kickin' Corn Bread Mix
Description
Ass Kickin' corn bread is a traditional style corn bread that contains dried jalapenos, dried sweet corn, dried red and green peppers as well as a separate packet of habanero pepper.

1-lb. of corn bread mix
Makes an 8" x 8" pan of corn bread
Ingredients you will need to make this awesome product: eggs, milk and cheese. If you want to make this a little fluffier, add buttermilk in place of regular milk.
Made in the U.S.A.
Share: