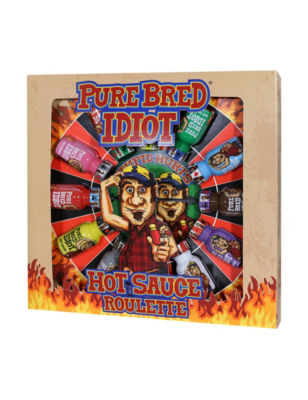 Ass Kickin' 12-pk. Pure Bred Idiot Hot Sauce Roulette
Description
Pure Bred Idiot Hot Sauce Roulette is a game for those who love hot sauce and the challenge of how hot can they handle. Spin the roulette wheel and find out if you have to try #1 or #12!

Hot sauce game
Includes 12 hot sauces with varying capsicum extract contents
Spin the wheel and try the sauce
Made in the U.S.A.
Share: