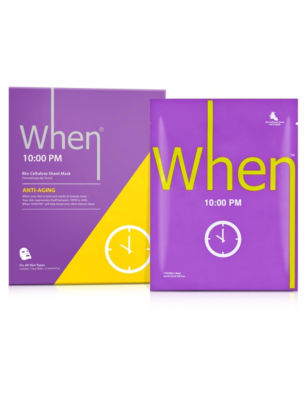 Zoom
When 10:00 PM Anti-aging Facial Sheet Mask
Description
When your skin is tired and needs its beauty sleep.... your skin regenerates itself between 10 PM to 2 AM. When 10:00 PM will help you boost your skin's beauty sleep. This single-use, bio-cellulose facial sheet mask is an all-natural sheet made from coconuts and has exceptional adhesion/dermal contact. Mask locks in moisture and effectively delivers the serum to skin. Made with watermelon extract, ginseng extract, hydrolyzed collagen, and sodium hyaluronate to help slow the signs of aging and improve the skin.
Dermatologically tested. Eco-friendly and Bio-degradable.
How to use:
Cleanse and dry face. Place bio-cellulose mask sheet on face. Adjust and smooth out mask. Remove & discard mask after 30 minutes. No need to rinse. Massage remaining product into face and neck.
Share: