Credit Card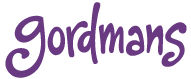 Exclusive Cardholder Benefits:
10% off your first purchase made in-store with your Gordmans Credit Card*
A 10% off coupon will be sent with your credit card welcome kit if your first purchase will be made online*
Special discounts & coupons in monthly billing statements
In-store and online payment methods
Advance notice of upcoming events & promotions
Other exclusive cardholder benefits
Earn double gRewards points on all Gordmans credit card purchases
*Subject to credit approval. Exclusive cardholder benefits are provided by Gordmans and Gordmans may change the terms of this Program at any time. For full rewards terms and conditions. If you proceed to the next page to access your account or to apply for a Gordmans Credit Card, you will be leaving Gordmans.com and going to Comenity Bank. You will be providing your personal information to Comenity Bank who is the issuing bank for Gordmans credit cards. You may review the Comenity Bank privacy statement on the next page before entering your personal information. 10% discount is subject to credit approval.
---
Comenity Bank Customer Service & Online Account Information:
1.866.322.1316 (TDD/TTY: 1.800.695.1788)
Monday-Saturday; 8am-9pm EST
Comenity Bank Customer Service Address:
PO Box 182273
Columbus, OH 43218-2273
Comenity Bank Payments Address:
PO Box 659705
San Antonio, TX 78265-9705